Yoga provides peace of mind and efficiency at work. By doing yoga, the body feels light, becomes disease-free, and starts glowing, the voice becomes sweet, the body emanates a nice odor, discharge of waste from the body in the form of faeces and urine reduce in quantity. These are some indications of the first step to mastery of yoga.
There are eight parts of Yoga therefore it is called "Ashtang Yoga" by sage Patanjali which includes

–
Lord Shiva is the Eternal Inspirer of Yoga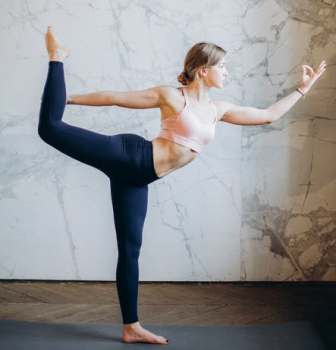 1. YAMA (BEHAVIOUR) 2. NIYAMA (REGULATIONS) 3. ASANAS (POSTURES) 4. PRANAYAMA (CONTROLLING BREATH) 5. PRATYAHARA (CONTROL OF SENSE ORGANS) 6. DHARANA (CONCENTRATION) 7. DHYAN (MEDITATION) 8. SAMADHI (COMMUNION)
Efficiency in working is yoga
Asanas are connected with physical activity. They remove restlessness, instability, laziness and obesity from the body and provide satvik glow and grandeur
Before starting to do asanas some of the following yogic exercise should be performed. Their practice will take care of physical and mental disorder, refresh the body and make it feel light.
Pran (breath) control is pranayama. If the Pran is in one's control then longevity of life, strong resolve, peace and happiness can be achieved.
Its regular practice removes nervous weakness and increase memory power, foresightedness. Creative thinking and problem solving skills are developed.
Touching fingers in different ways together is known as hand postures. These are very helpful in keeping one healthy or to cure many diseases. Five fingers in our hand stand for five elements.
Massaging makes the nervous system strong and gives relief to it. It improves digestive system and also invokes energy. Massage improves blood circulation and get rids of toxins from the body.